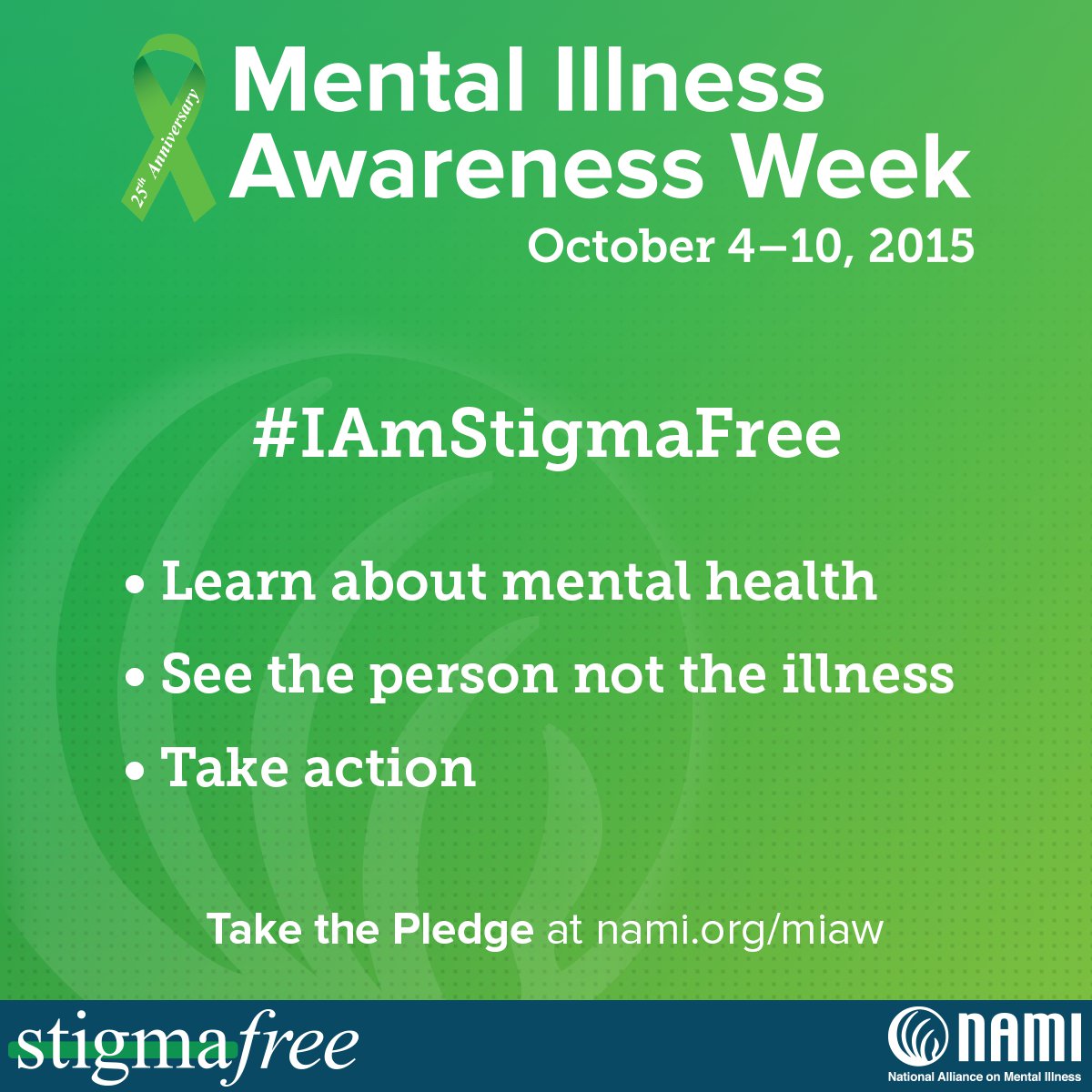 Seems like everything has a week – National Donut Day, Speak Like a Pirate Day (a personal favorite in my house), even National Pickle Day (doubt me? it's November 14). This week, however, is one with a purpose to get behind. This first week of October is recognized as Mental Illness Awareness Week.
Some folks don't like to focus on the illness part, and in fact the words we use may be changing, as many mental health advocates are moving away from the term "mental illness" to focus more on using terms such as mental health, mental health challenges, or brain health.
Doesn't matter what you call it really, as long as you educate yourself and you help educate others about the need to ask for help, to better understand mental illness, to break the stigma, and to hope for recovery. I remember the first time I sat in a room of other mental health advocates and family members and I heard someone say that recovery from severe mental illness was possible.
I first heard that revelatory statement easily YEARS into my families journey with my nieces, years in which we were left to feel that their disorders were their future.
YEARS.
That shouldn't happen to anyone, or any family. That includes churches and other faith communities, who need to understand and be sharing that same message of education, hope and recovery.
That's why I'm so excited to be spending this week in California, attending The Gathering on Mental Health and the Church at Saddleback Church, a conference organized by Rick Warren, his wife and their church.
Along with two of my Shattering Stigma with Stories team members, I'm looking forward to meeting other like-minded advocates, and finding best practices—really any practices—of integrating the best of mental health advocacy into communities of faith. As we have worked to develop the Shattering Stigma conferences, we have been hard-pressed to find many other programs or efforts, so we have high hopes.
I'm planning to share a bit each day of what we're learning, and I can't wait to incorporate what we hear into Shattering Stigma!
Tara